Deutscher Text >>>

RINCO ULTRASONICS has developed and built ultrasonic welding machines and ultrasonic generators as well as components, horns and tools to high standards of quality and precision for ultrasonic welding or ultrasonic cutting of plastics, packaging and synthetic textiles and for ultrasonic cutting of food products since the company was established in 1976.



RINCO ULTRASONICS provides customised solutions in situations where high efficiency and precision, rapid process speeds, reproducibility and manageable investment costs are required. These include proof-of-concept trials in the laboratory in which the product is tested and optimal solution proposals are developed.

We also channel our years of experience into developing new and innovative products and ensure our customers always receive the optimum solution for their requirements. Furthermore, our company is certified to ISO 9001, ISO 13485 and ISO 14001 and can be relied upon for high quality standards as well as quality assurance and expert project execution in the field of medical engineering.

The worldwide network of representatives and subsidiaries makes possible the RINCO after-sales support well-known for its speed. It also ensures maximum security and process reliability as well as the nearly maintenance-free and long service life of RINCO products.




Our many years of experience in consulting on application technology and developing solutions is applied in the following sectors amongst others:
• Automotive industry
• Medical device industry
• Textile processing
• Food processing
• Packaging technology
• Electrical engineering
• Plant and machinery construction
• Telecommunications
• Household & Leisure

Since 1997 we have been a member of the internationally active CREST GROUP and we employ 80 people altogether worldwide. Representatives all over the world, in more than 40 countries, attest to the high quality of our products and services.





Services

Technical applications consultancy and solution finding
Competent advice is the cornerstone of any successful project. Thanks to our technical consultants' extensive specialist knowledge and many years' experience, they are able to analyse your application and develop the best possible solution. We will test your sample material in detail and then make proposals for the design of your mouldings.

It is best if you contact us early on in the first phase of a project because the earlier we can get involved, the quicker we will find a solution for you. Of course, you are also very welcome to visit us and see for yourself the passion with which testing and experimentation goes on in our laboratory. And by the way: our technical applications consultancy is free of charge - you only pay for the solution, not how we arrive at it!

Technical support and after-sales service
Our commitment does not stop after the initial contract. Quite the opposite - in order to nurture a longlasting partnership we take our long-term support for you very seriously. Should you need help at the initial set-up or for carrying out a calibration, or if there is a problem - our service team provides fast and competent support.

Training and certification
We offer various training modules, from the basics of ultrasonic welding through to detailed product training. Would you like to know more about safety aspects of our machines or organise training for your operators relating to commissioning, programming and maintenance? We would be happy to design a training programme to suit your particular requirements. But that's not all: if you own an ultrasonic welding machine with calibration facility of the "Dynamic Series" type, you can qualify for the calibration certificate from us to enable you to calibrate the machine yourselves.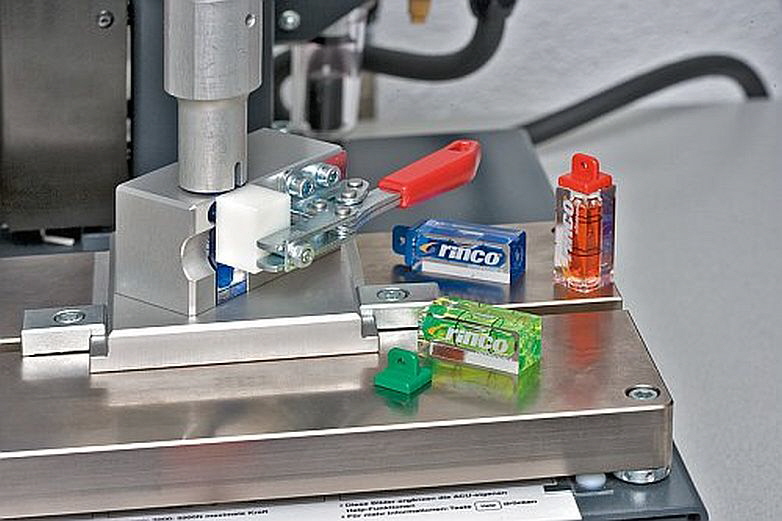 Applications



Our products are used in the following fields:
Please click for more information on the links below

• Automotive industry
• Medical device industry
• Packaging technology
• Electrical engineering
• Plant and machinery construction
• Telecommunications
• Food processing
• Household & Leisure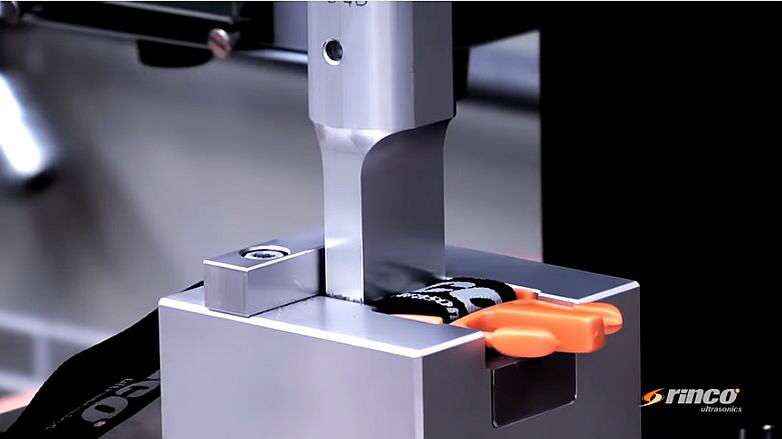 Downloads
• Overview brochure (PDF file)
• Medical brochure (PDF file)
• Textile brochure (PDF file)
Videos



Visit us at the Swiss Plastics. We would be pleased to meet you on our booth (hall 2, booth E2136).