Deutscher Text >>>



About us


matriq AG in St. Gallen was founded in October 2019 by four co-founders: André, Cornelia, Mathias, and Klaus. matriq is a spin-off from the University of Buchs (SG) NTB (now: OST). There, we had developed and patented the DynamicMold technology. Our offices are in the innovation center Startfeld. matriq is focusing on the industrialization of DynamicMold, the innovative polymer marking solution.


Solution
DynamicMold (DM) is the innovative marking technology, patented by matriq, for individual parts marking on a wide range of plastic components during their fabrication, directly inside the forming or reshaping process. To achieve this, a mold insert is integrated into each cavity of a mold of an injection molding machine, and therein it marks every plastic part with a unique code. This solution can be used not only for injection molding, but also for blow molding, thermo-forming or any other forming process.

Marking is performed in-line, in-mold and millisecond-fast, without changing the production cycle time. Marking comes in the form of a digital date - with our first product, the DM-date insert - or a DataMatrix code, with our next-generation product, the DM-qode. These DataMatrix codes will be readable by code-reader cameras adapted to our contrast mechanism as well as by smartphones. Besides enabling product traceability, the DynamicMold technology also offers the possibility to integrate anti-counterfeiting features into the codes, thus allowing brand protection. We will offer owners of branded plastic products facing copy-fraud exclusive customer-owned designs with our DM-brand insert.


DM technology
Using the DynamicMold (DM) technology the surface of plastic parts produced by molding and shaping processes is selectively altered by creating a varying optical contrast pattern. DM can be applied for injection molding, thermo forming, blow molding, and hot embossing. These 2D codes, such as DataMatrix, are readable by industrial or most smartphone cameras. DynamicMold is achieved by matriq's patented near-surface micro-heating system integrated in a tiny mold insert.



â–º

You can find more information here.


DM-date and DM-mate
DM-date mold inserts offer the first true digital version of classical date stamps for injection molding, without manual interference. It can easily replace your existing date stamp and provide marking simply and automatically. DM-date will bring your manufacturing date/time-based part tracing to a whole new level. DynamicMold technology enables our digital date stamp automatically to adjust the date and time, meaning no production interruptions, no faulty date settings, no scratches from manual tool collisions. Precision down to a two minutes interval. In a form factor comparable to standard date stamps.



â–º

You can find more information here.





DM qode
DM-qode mold inserts will provide a unique and ever-changing code on each fabricated plastic part issued as a DataMatrix code. It will be initially available in two versions, 14x14 and 16x16 pixel arrays. Full traceability of every single manufactured part will be enabled: origin and process data, manufacturing date, serial number and down-stream product information are logged and associated. No additional marking equipment is required. No factory space, nor production time will be consumed, and no part handling is needed. Marking is achieved inside your production machine, inside the mold, in your process. DM-qode makes both your production and products smart, enabling industry 4.0. The marking is performed within 100 milliseconds during the forming process. We use ISO standard (e.g. ECC200) 2D-codes.



â–º

You can find more information here.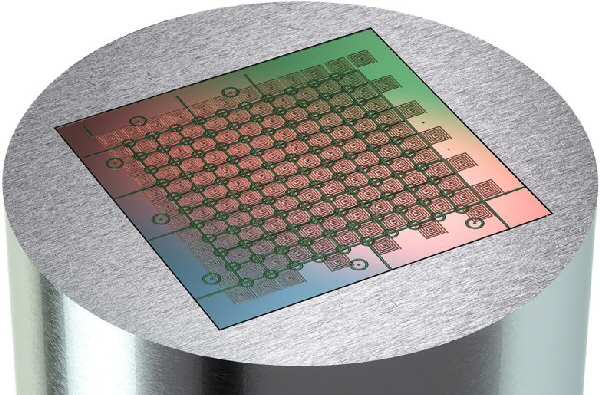 DM brand
Besides traceability, our DynamicMold technology also offers integration of anti-counterfeiting features for brand protection. Our DM-brand insert allows individual brand marking to protect your product from copy-fraud. For this purpose, matriq delivers customer-specific security structures from level 1 (visible by eye) to level 2 (visible by simple tools), and level 3 (hidden features) inside the 2D-code marking. These security features are embedded in the DataMatrix code.




Processes


The need for traceability of plastic products is the answer of higher requirements for product quality control in the last years, so marking became a necessity for a variety of markets. Nowadays, machine-readable 2D codes are applied to plastic parts using downstream methods, such as laser engraving, inkjet printing or adhesive labelling, which require a separate step after part fabrication as well as handling, automation, and in certain cases additives. For companies providing manufacturing services for plastic goods, today's marking adds time, space, complexity, and hence, costs to the production. And it is also a further source of failure to the production process.


Injection molding
Our DM technology was primarily developed for injection molding, hence the name DynamicMold. It is the world's first in-mold and in-line solution for continuous and individual marking injection molded products directly in the forming process.

The plastics injection molding market was evaluated to EUR 270 bn in 2020. Packaging dominates this market, followed by building and construction. Appliance, automotive and MedTech and a few more industries capture the remaining share. Examples of medical device parts are vials, tubes, surgical instruments, syringes or implant subcomponents. Automotive components manufactured with injection molding are knobs, dashboard switches, cylinder head covers, oil pans, and exterior parts such as including bumpers, door handles, light housings and more. Examples in the appliance industry are bottles, caps, toys, boxes, housings and containers.

Nowadays marking accounts for around 5-7% of the manufacturing costs of automotive or medical components. As more and more plastic products are used in various areas and quality control as well as traceability are becoming increasingly important (keyword Industry 4.0), our technology holds immense potential to enable a successful market launch of such products.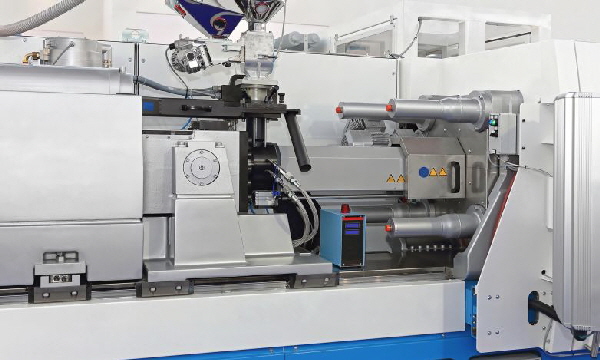 Thermoforming
Our DM-inserts are suitable to mark plastic products fabricated using thermoforming as its manufacturing process. Thermoformed products are used in a variety of industries including packaging (food, pharma and medtech), transportation, appliance and more.

Examples of parts in the transportation industry are bus and train seats and arm rests as well as fold-down tray tables and car trunk liners. Refrigerators and freezer door liners are also manufactured by thermoforming, as well as dishwashers and clothes dryer housings.

Packaging dominates the thermoforming market. Food is packaged in thermoformed plastic trays and containers made out of polystyrene. Medical parts such as tools, syringes, needles, tubes and vials are packaged for hospitals and clinics.

The drug packaging market has a worldwide volume of over USD 145 billion and the counterfeited drugs have a share of about 1-2% in Europe, which leaps up to 50% in Africa. These numbers highlight the need for a secure code on drugs primary packaging for tracking and anticounterfeiting. Europe is already responding to such point at issue by introducing DataMatrix codes for protective purposes on such goods. We are a first line player in this scenario.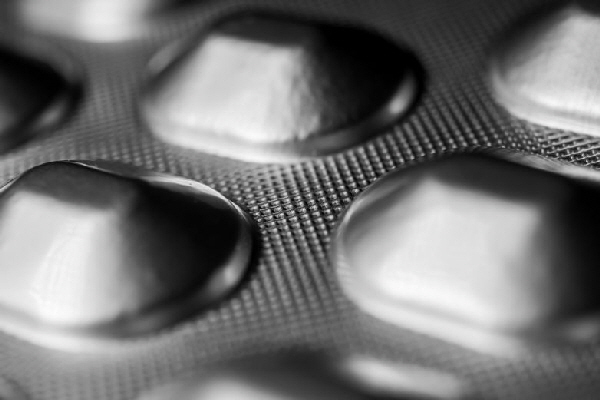 Blow molding
Our technology is also compatible with blow molding processes. Pharma packaging makes use of blow molding to produce bottles for oral and parenteral drugs, either solid or liquid.

With blow molding or thermoforming, abrasion and mechanical loads are significantly lower than those of injection molding. As a result, significantly longer service lives can be expected. The tool surface is very well protected against thermal and chemical influences, so that it can be cleaned with chemical agents or even burnt free on its own. Since our technology is neither adding something to the plastic nor altering its chemical integrity, our marking technology is absolutely food-grade and MedTech compatible.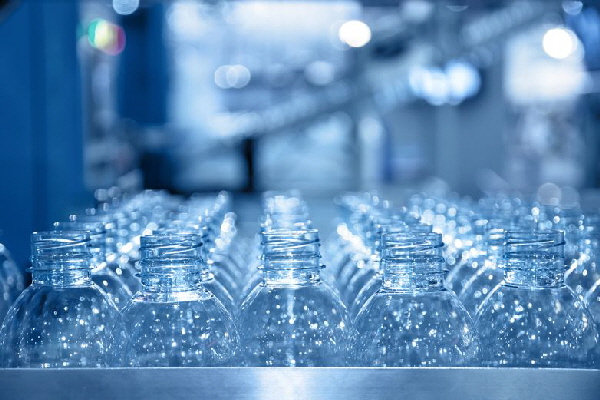 Microfluidics
For microfluidic applications, standard marking solutions have limitations with respect to the materials used for such purpose. Many lasers do not work well on olefinic polymers, which play a predominant role in the microfluidics market and inkjet-printed labels are difficult to apply on highly hydrophobic substrates, which are also very common in microfluidics.

The major advantage over competing solutions for microfluidic devices lies in the expected compatibility with practically all used polymeric materials used in microfluidics, independently on their chemical properties, which influence the other marking technologies. This universality is especially appealing for small and medium volume production runs in different materials, which otherwise need adaptations of process and hardware after each run.

The DM technology is currently assessed for its use in microfluidic device manufacturing with one of our partners counting on 19 year-experience in manufacturing polymer-based microfluidic devices. We are jointly exhibiting the DM technology to the microfluidics market.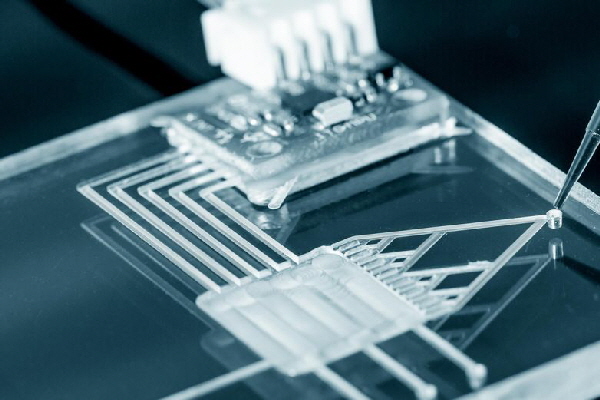 Applications


The plastic production has steadily increased worldwide over the last decades. Today, we see production volumes of plastics reaching 62 million metric tons in Europe and 360 million tons worldwide (2019, Plastics Europe).

Despite the still open challenges related to littering and end-of-life of certain types of plastic waste, there is an increasing demand for plastic components from various end-use industries including automotive, packaging, home appliances, electronics and medical devices. The higher demand is anticipated to drive the market growth and is due to the plastics versatility, light-weight, durability, and capacity for innovation that support the development of breakthrough sustainable technologies. The industry is expected to witness the highest growth in the medical devices and components sector.

As one of the consequences, parts marking is increasingly needed in a variety of markets in order to comply with legislation, assess quality control of products along their life cycle as an individual, and manage recall campaigns for faulty parts, to name but a few.


Medtech & life science
Particularly for medical devices, in-vitro diagnostics and pharma products, EU and FDA regulations enforce a unique device identification (UDI) for quality control (MDR). The plastic material segment accounted for 76% of the overall revenue share in 2019 of the medical industry.

Injection molding is a cost-efficient process ideal for high volume production of medical device components in plastics. Several advantages, such as reduced weight, easier sterilization process, increased versatility to manufacture complicated designs and capability to meet tight tolerance requirements, make medical grade plastics the preferred material for a variety of medical devices. And injection molding comes here as the forming process of choice. Moreover, the safety and functionality of medical devices often rely on very small parts, which have to be marked for quality control and traceability.

Injection molders are facing a severe price battle to meet marking requirements and industry 4.0 criteria. We support them by providing a cost-effective solution enabling unique device identifcation, data warehousing and manufacturing process optimization.

Similarly, our traceability solution is suitable for labware (such a well plates, vials, tubes and containers) which need to be tracked throughout an experiment, for instance to properly compare experimental and control groups between each other.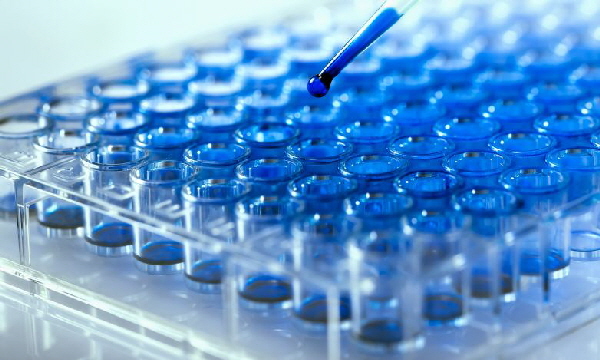 Automotive
Automotive is estimated to be the largest end-use industry in plastic injection molding market between 2020 and 2025. Plastic injection molding is predominantly used to manufacture components such as interior, assembly and exterior parts.

Today, an average car is composed of around 30'000 parts, a third of which are made of plastics. Tax regulations, fuel consumptions, and CO2 emissions are driver for automotive manufacturers to use lightweight plastics instead of other materials such as metals. We see an even stronger shift to plastics with the advent of electromobility.

In this context of growing demand for plastic components, the importance of minimizing the rate of faulty parts along with an easy identification become obvious. Innovations to minimize such rate and help manage recall campaign to small numbers are therefore welcome.

matriq's marking solution is able to target both. Thanks to the unique code issued on each single part and the whole traceability solution, the search of faulty parts can be narrowed down. Moreover, into each DM-insert, we incorporate a self-testing algorithm that measures all pixel's performance after each individual cycle and assesses the status and its degradation over time in order to feature a predictive maintenance message.





Consumer goods
Home appliance and consumer goods constitute another segment with increasing demand for plastic components, e.g. housings, coffee machines parts, hair dryers, cabinets, toys, drinking or perfume bottles and a like.

Thanks to the straight-forward integration of our marking technology in most forming tools, we enable track & trace also for these goods. Their marking is not compulsory by law, however, still recommended to enhance control of product quality along their life cycle, engagement of the end users and, additionally, brand trust. With our marking solution it is in fact possible to embed anticounterfeiting features in the marked code, thus enabling brand protection. More information is available in our DM-brand page.

End users will be able to find product information just by scanning the code, meaning manuals, product origin and safety-related information, which is important in case of food or pharma packaging.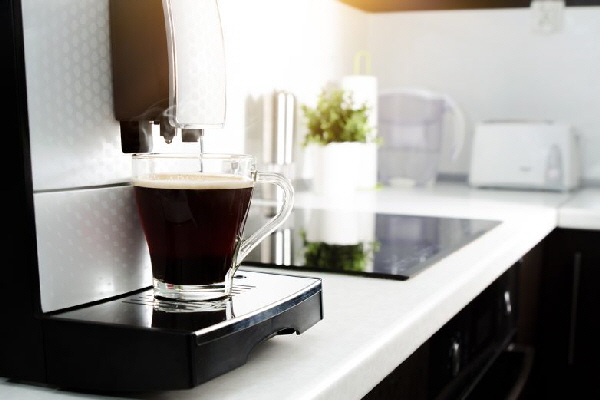 Industrial parts
Industrial parts, such as apparatus housings, logistics boxes, mechanical parts, panels, etc. can also be marked with our technology. The DM-inserts will empower manufacturers of these goods with quality control and monitoring/optimization processes thanks to the sensors embedded in the inserts, as well as predictive maintenance and increased productivity. This translates into enhanced quality, hence limited liability and preserving manufacturer's reputation.

End users also get engaged and guided in case assistance is needed, they may for instance know the right connector type to use for an equipment simply by scanning the code on its housing.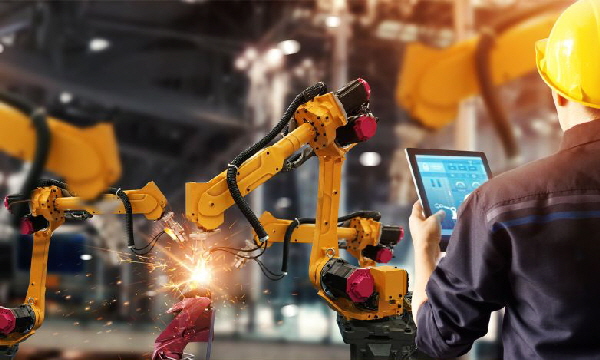 Visit us at the Fakuma. We would be pleased to meet you on our booth:

Hall FGO – Booth 18