Deutscher Text >>>

The energy and operation costs have recently become decisive factors when plastics are recycled. Machine manufacturers have been called upon to find new solutions in this field. Herbold Meckesheim GmbH have done their homework and at the FAKUMA, will be presenting their new developments that have been produced at Meckesheim near Heidelberg, focusing on this aspect.

Impressive results with the Herbold plastcompactor in plastics recycling.
W
ith the Herbold Plastcompactor further emphasis is placed on compactin

g. More and more frequently, a plastcompactor is used downstream of a washing/separation unit due to its convincing advantages, as part of which can be mentioned the mixing and homogenizing of big charges.

Herbold plastcompactors are able to agglomerate a wide variety of materials which includes but is not limited to the list below. Thermoplastic materials such as fibres, small tapes, foams, films, Stretch or thin films, fine particles, powder or shavings, Plastic materials that are difficult to convey, to stock and to mix (moist or dry).

The agglomerated material shows excellent flow properties and a high bulk density. As a side product, the agglomeration process achieves an efficient separation of residual humidity. Herbold plastcompactors are available for throughputs of up to 1500 kg/h. In many cases, the production of agglomerate with a plastcompactor is a permanent well-priced alternative compared to a recycling extruder.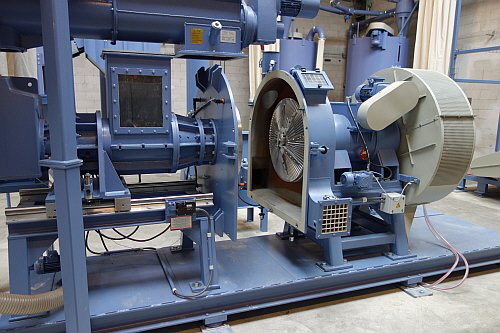 Herbold Plastcompactor type HV 70




The new Generation: Herbold Granulators with Forced Feeding
The newly developed SB series granulators continue their way to the top. Herbold's SB series are ideal for all types of size reduction applications from PET bottles to pre-shredded materials where maximum performance and cost efficiencies are a must.

Here are two examples proving the capacity of these granulators: As a secondary granulator in continuous operation for barrels and hollow bodies, an SML 60/100 SB (rotor 600 x 1000 mm, drive 75 kW), can obtain a throughput of 3.400 kg/hr (screen size 8 mm).
higher throughputs (30 to 50% higher capacity with the same granulator
size compared to traditional granulators

lower energy consumption (30 to 50% less power input compared to standard granulators)

even rotor loads (fewer fines and less dust in the reground)

automatic treatment of larger product quantities


Herbold Granulator type SB 60/100 in wet execution



Herbold Meckesheim has obtained the following patents worldwide for the screw feeding of granulators:
US Patent Number: 7,793,872 B2
EU Patent Number: EP 1 979 099 81
Chinese Patent Number: CN 101374604 B


Herbold Granulator type SB - Schema




The construction design of the SMS Series from Herbold Meckesheim GmbH has been improved.
The construction design of the SMS series has been overhauled by Herbold Meckesheim GmbH so in future the machines of this series will even be able to cope with the most demanding heavy-duty applications in one single step.

These machines are manufactured with rotor widths ranging from 600 to 2000 mm and with drive capacities between 45 and 315 kW. The knife design is segmental, thus ensuring a quick and easy exchange of the cutting tools.

Typical applications are: heavy, thick-walled semi-finished products in PE, PP, POM and PA, pipes with high wall thicknesses and large purgings. Thick-walled materials are not the only materials that are quite difficult to recycle; the same applies to aramid fibres (commonly used for manufacturing bullet-proof vests), carbon fibres and composite materials, they are labelled as "difficult to grind".

In case of heavy-duty applications, very often it is easy to separate the wheat from the chaff: there are only few suppliers in the market capable of providing an appropriate solution. The answer is the rotor design: only a rotor that has been forged as one single piece guarantees stability: welding seams cannot break since they do not exist. The rotor knives cannot shift since they have been fixed at a stopper. This design is also an enormous advantage for cleaning operations since there are no "dead spots" where material rests can deposit.

Herbold Meckesheim can supply wear-plated rotors and housings equipped with an exchangeable wear zone and thus leading to considerable cost saving compared to time-consuming armouring of the housing and rotor.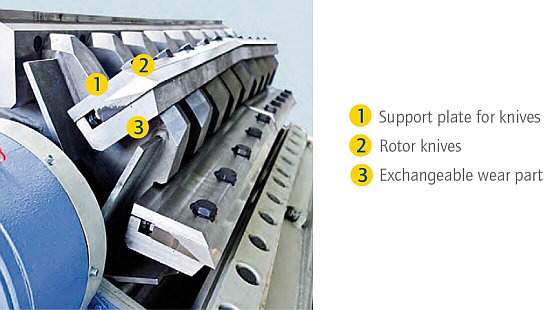 Rotor type F with exchangeable wear protection




New development - the Herbold Oscillating Shredder with "Rasp" Principle
For processing extremely large waste plastic pipes up to a diameter of 3 m Herbold Meckesheim has designed a new shredder impressing by its price / performance ratio: the pipe shredder of the HOS series with an oscillating size- reduction surface is capable of shredding extremely large pipes with lengths of up to 6 m in one single step.
Very low-noise operation
Excellent value for money
Very little wear, therefore also ideally suitable for abrasive materials (e.g. fibreglass-reinforced plastics)
Low energy consumption for bulky feed materials which require large machinery, e.g. wind turbine recycling, large starter clumps from plastic
raw material production


Herbold oscillating shredder of the HOS series



Developments from Herbold Meckesheim are ground-breaking. The wet grinding technique for granulators and many other recycling techniques that are the latest state of the art have been developed by Herbold.




We manufacture and supply machines and systems throughout the world for the recycling of plastic and the treatment of soft to medium-hard materials.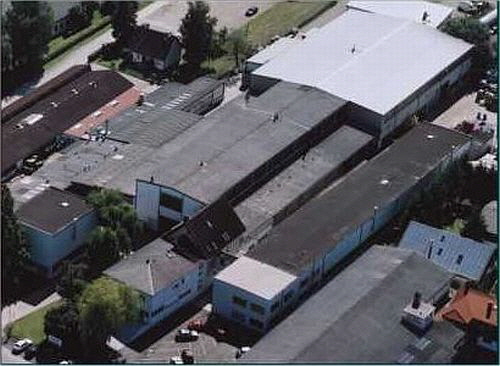 We specialize in the manufacture of machines and lines for the treatment of plastic waste from the plastics processing industry, the treatment of used, mixed and contaminated plastics, the pulverization of plastic granulates and waste and numerous other applications of our machines in waste treatment, raw materials recovery and material preparation for various industrial processes.

We offer service and spare parts for our own machines as well as for many other similar machines of competitive makes. Our company employs 120 people. The majority of our customers are located in Germany, Europe, North America, North Africa, the Middle and the Far East. Our annual turnover amounts to approximately € 30 million. Our Meckesheim production plant covers an area of 4,500 m2 (app- rox. 48,000 sq. ft.).

The modular design of our machines, our constant stocks of common parts and our flexible access to suppliers allow us to offer many of our machines and recycling lines within very short delivery times, in spite of the wide range and variety of our products.

Company movie

Product range overview
For more information please click on the links below:
PET recycling
Shredding equipment
Plastcompactors / agglomerators
Pulverizers
HOG Shredder
Shredder
Granulators
Pipe granulators
Granulators
Granulator accessories
Washing lines
Individual components for washing Lines


Productvideos


Visit us at Fakuma exhibition. We would be pleased to meet you on our booth (hall A6, booth 6502).