Deutscher Text >>>

Minger Kunststofftechnik AG specializes in the preparation of fluoroplastics such as PVDF, ECTFE and ETFE and polyamides such as PA 12, PA 11 and PA 6. Our range of services also includes the processing of basic polymer materials. We manufacture high-performance, chemical-resistant compounds, that are also highly conductive, abrasion-proof, and hardly flammable.



ECTFE PVDF expansion element



Minger Kunststofftechnik AG has been active in the field of fluoroplastics and polyamides for 25 years; because of our flexibility and profound knowledge of the industry, we have established ourselves worldwide as a Swiss quality supplier of raw materials that can fulfill your practical needs. Since we believe in an active Product Life Cycle Management, we are always interested in your sorted and clean industrial waste.


Products
Our raw materials are produced exclusively from clean and graded industrial waste.

Compounds and sub-contract processing are executed in accordance with your requirements.

Download:
Product Brochure (PDF-Datei, 1,3 MB)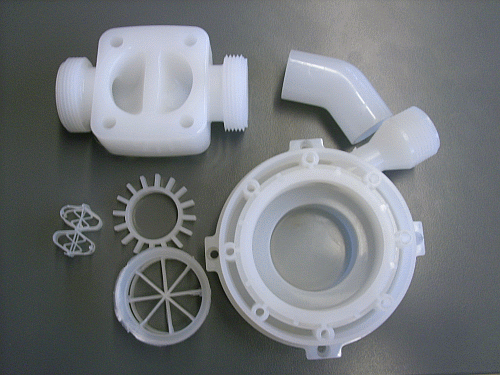 PVDF parts




Services
We are happy to provide our machinery for processing your clean and graded production waste or / and for dyeing, compounding of your new material.


Branches
• Chemical industry, automotive supplier industry
• Tube, pump, valve and filter manufacturers
• Tower packing, cable, gearwheel and profile manufacturers
• and many others


We offer
• Grinding >>>
• Regranulating >>>
• Dyeing >>>

Do contact us, please. We look forward to informing you in detail about all pos- sibilities.


Visit us at the Fakuma. We are looking forward to your visit on our booth (hall B4, booth 4301).