Deutscher Text >>>

The further developed machine technology for recycling post-consumer plastics waste will be one of the topics of the presentation of Herbold Meckesheim GmbH at this year's FAKUMA in Friedrichshafen.



Agricultural film



The Herbold Wet Shredder HGM, ideal for processing bulk and bale-shaped waste by adding water as early as the first pre-size-reduction step, will be on display. In fact, wet grinding is not new when contaminated plastics waste is recycled; so far, however, it was only used with granulators. The aspect has been neglected so far, however, that good results can also be obtained with shredders by adding water. Especially with highly abrasive waste such as agricultural films even during the very first recycling steps a surprisingly efficient elimination of the contamination can be achieved. Directly after the shredder, due to the addition of water, a great amount of the dissolved surface contamination can be separated. The efficiency of downstream units is thus increased. There is not only less wear on the shredder itself due to the fact that downstream units have to cope with less contamination, but this also means increased efficiency and less wear in regard to downstream units.

For the time being, two machine sizes are available with working width of 1450 and 2000 mm respectively, others will follow.





Herbold Wet Shredder HGM



For an efficient separation of foreign bodies from pre-shredded post-consumer material, the Herbold Prewashing Unit VWE 600 (patent pending) will be presented: in three process steps, sediments are separated and surface contamination rinsed off due to water injection.





Herbold Vorwascheinrichtung VWE 600



With the Herbold Plastcompactor further emphasis is placed on compacting. More and more frequently, a plastcompactor is used downstream of a washing / separation unit due to its convincing advantages, as part of which can be mentioned the mixing and homogenizing of big charges.

The agglomerated material shows excellent flow properties and a high bulk density. As a side product, the agglomeration process achieves an efficient separation of residual humidity. HERBOLD plastcompactors are available for throughputs of up to 1500 g/h..





Herbold Plastkompaktor HV



The patented Herbold Granulator of the SB Series has been further developed and is available in 6 different sizes with throughputs of up to 6000kg/h.

Especially for bottle recycling, but also for pre-size-reduced waste, the forced feeding device with feed screws is particularly efficient, energy-saving and compact in regard to space requirements. It is possible to achieve throughputs increased by 30% and an energy saving in the same amount.





Herbold Granulator SB Series




We manufacture and supply machines and systems throughout the world for the recycling of plastic and the treatment of soft to medium-hard materials.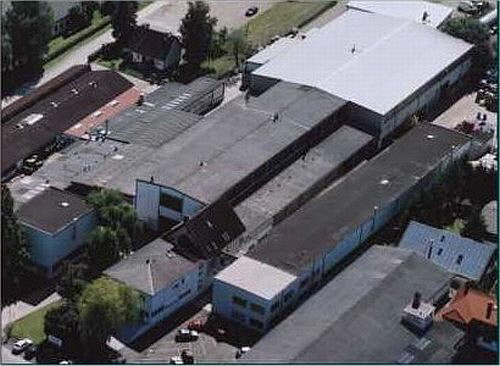 We specialize in the manufacture of machines and lines for the treatment of plastic waste from the plastics processing industry, the treatment of used, mixed and contaminated plastics, the pulverization of plastic granulates and waste and numerous other applications of our machines in waste treatment, raw materials recovery and material preparation for various industrial processes.

We offer service and spare parts for our own machines as well as for many other similar machines of competitive makes. Our company employs 120 people. The majority of our customers are located in Germany, Europe, North America, North Africa, the Middle and the Far East. Our annual turnover amounts to approximately € 30 million. Our Meckesheim production plant covers an area of 4,500 m2 (app- rox. 48,000 sq. ft.).

The modular design of our machines, our constant stocks of common parts and our flexible access to suppliers allow us to offer many of our machines and recycling lines within very short delivery times, in spite of the wide range and variety of our products.

Company movie

Product range overview
For more information please click on the links below:
PET recycling
Shredding equipment
Plastcompactors / agglomerators
Pulverizers
HOG Shredder
Shredder
Granulators
Pipe granulators
Granulators
Granulator accessories
Washing lines
Individual components for washing Lines


Productvideos

Separating foreign bodies will avoid breakdown
Every now and then there is breakdown caused by foreign bodies that enter the recycling machines with the feeding material. In simple cases there is "only" excessive wear at the grinding tools; massive foreign bodies, however, can cause a breakdown of the machine. There are different approaches of how to solve this problem and how to avoid a breakdown; all of them, however, have detrimental effects: inductive metal separators are only appropriate for detecting metals – of- ten, however, foreign bodies are not metal parts but stones, shoes, wooden pieces; different solutions are often too expensive or would need too much room.

For the separation of foreign bodies HERBOLD MECKESHEIM GmH has developed a very well-priced, simple and efficient solution that is part of a pneumatic conveyor. Heavy materials are separated and evacuated from the product flow (Fig.1 key plan) in an ascending pipe via a discharge chute. The advantage is a double one: on the one hand the foreign bodies are separated and on the other hand no further transport is necessary any longer.




A first plant has been sold for a PET bottle recycling line: entire bottles, not yet size-reduced, are separated from foreign bodies and at the same time conveyed to the next processing step. The customer, himself, was highly surprised to which extent foreign bodies were detected even during the first days of operation. The attached figure shows some of them.




The line is appropriate e.g. for processing bottles that have not yet been size- reduced, but it is also appropriate for separating foreign bodies from pre-shredded thick-walled parts. Not only metal parts but also mineral foreign bodies – generally all heavy parts are separated.


Visit us at Fakuma exhibition. We would be pleased to meet you on our booth (hall A6, booth 6502).