Deutscher Text >>>

Colorant Chromatics is the world's leading specialist in the enhancement of high performance polymers, particularly Fluoropolymers. We supply colorants, additive concentrates and compounds for high temperature polymers particularly for fluoropolymers, dispersed pigments for coloring PTFE as well as a full range of printing, striping and marking inks.




Product range


Colorant Chromatics extensive product range comprises color concentrates and compounds with inherent high heat resistance, flame retardancy, chemical resistance and/or electrical properties - serving all industry needs.



►

Color concentrates - Infos

We offer color and additive concentrates in various pigment strengths and in different viscosities of carrier resins to suit the manufacturing process. They are offered in the company's standard color line, as well as different Munsell and RAL standards. The company also offers special services such as custom color matching or combination concentrates containing color and additive.



►

Dispersed pigments - Infos

We supply a range of dispersed pigments for PTFE paste extrusion. These are available in both our standard color line as well as Munsell and RAL-specific shades.

We also supply Low Noise Dispersion coatings to re- duce RF noise for PTFE and FEP coaxial cables.



►

Speciality compounds - Infos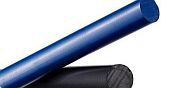 We offer specialty compounds with property enhance- ments such as:
• improved lubricity
• mechanical strength
• static dissipation
• X-ray opacity
• electrical performance
• low friction
• UV inertness



►

Printing and striping Inks - Infos

We provide inks used for striping, offset printing and top coating of Fluoropolymer and other high temperature resin insulation.



Polymer/base information -

Infos



Our offerings include:
• Color concentrates for FEP, ETFE, PFA, E-CTFE, PVdF, MFA, PEEK, PES,


THV
• Compounds for FEP, ETFE, PFA, E-CTFE, PVdF, PEEK, THV
• Pigment dispersions for PTFE coloring
• Striping, printing, marking inks and top coats for FEP, ETFE, PFA, E-CTFE,


PVdF, THV, PTFE
• Low noise dispersions (LND) for PTFE


Colorant Chromatics Group operates with facilities in Bethel, CT (USA), Aland (Finland) and Shanghai (China), and sales offices worldwide.

Video

Visit us at the Fakuma. We would be pleased to meet you on our booth (hall B2, booth 2119).