About us
PackSys Global Ltd. is a world leader manufacturer of specialized equipment for packaging. We design and build full lines for manufacturing and decorating extruded plastic tubes, laminate tubes, plastic beverage caps, aluminium tubes, aluminium screw caps and aluminium cans. Split on four specialized plants in Zürich, Bern, Bangkok and Rayong, our high skilled R&D and production team ensure constant development and integration of the latest technology in our machines.

30 years of experience and expertise in integrating the best of Swiss high technology innovations and mechanical precision in our machines...


Packsys Global range of machinery


Metal cap lines


PSG is the only company today able to supply complete lines for the production of metal caps including draw, redraw, side decoration, roll-forming, top and side embossing, side shaving, as well as wad, liner and plastic pourer inserting.

With our production speed up to 700 extra long caps per minute, the line is one of the fastest in the world today.

Discover our range of machines:


►

Our strip fed press SLP 25


►

Our redraw presses NZP 2 and NZP 6


►

Our Decoration line MCDL up to 350 caps per minute


►

Our Rollforming / assembly machines REA, MRA1, MRA 6 and MPM


►

Our lining machine KDP 1





SLP 25 and BVP 25 are specially designed presses to produce cap shells for aluminium closures or similar products



Information
For more information about our metal cap lines please click here.
View our online brochure: Metal cap line brochure


Laminate tube equipment
Over 30 years of experience in laminate tube making have built up PackSys Global's reputation worldwide, amongst the major players of the packaging industry.

Always ahead of trends and technoogy, PackSys Global has set up the state-of-the art of this industry, and contributed to the dynamism of the laminate tube market by offering opportunities for new market applications, like cosmetic products for instance, using our Inviseam® technology.

Once again, PackSys Global presents fully integrated solutions, complete lines, combining our unanimously recognized know-how in compression moulding for tube heading, and seaming technology.

Our heading machines do not require pre-moulded shoulders, avoiding costs of additionnal injection moulding presses, allowing you to create more added value on your product, and resulting in a high quality bond between tube body and tube head.





The Mini 120 is a complete laminate tube line integrated into one single ma- chine, making tube production simple, compact and very cost effective



Information
For more information about our laminate tube equipment please click here.
View our online brochure: Laminate tube equipment brochure




Plastic caps production machines


Plastic cap manufacturing is today one of the most innovative sector of packaging, constantly improving as beverage companies develop new products in a fast changing market environment.

Growing competition faced by cap makers has raised new technical and economical challenges, which Packsys Global helps its customer to face. Production cost reduction, environmental awareness, but also dealing with the technical nature of the closure are today's priorities which are taken into account when designing any of our machine.

Most of the major plastic cap manufacturers around the globe do trust Packsys Global machines, recognizing the suitability of our slitters, assembling machines, or lining machines to the market demand.

Our strong R&D resources have led to new machine developments year after year, offering more productivity, flexibility, and versatility.





KKP compression moulding machine: high performance in compression moul- ding for plastic closures



Information
For more information about our Plastic caps production machines please click here.




Cosmetic tube machinery


PackSys Global offers full cosmetic tube line equipments including:


►

Tube heading machine (HPS, HPL, HPX)


►

Tube capping and finishing machines (TCA-12, TCX)


►

UV printing machine up to 8 colours for seamless plastic tubes

Our cosmetic tube production lines allow our customers to meet the demanding requirements of the industry, in terms of output, flexibility and quality.

PackSys Global is the only company capable of offering a 10 minutes complete change-over including start-up on the heading machine. The well proven com- pression moulding technology is used to mould the tube heads in such a perfect way that no orifice control camera is required. Our UV printing machine meets the highest decoration requirements of the cosmetic industry, thanks to advanced technology originally developed for the aluminium can industry.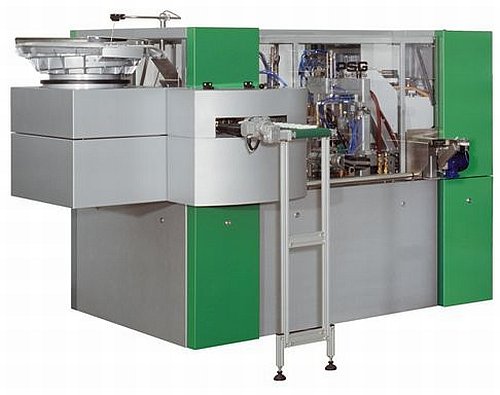 The Mini 120 header and integrated capper makes production of small cosmetic tubes simple, compact and very cost effective



Information
For more information about our cosmetic tube machinery please click here.
View our online brochure: Cosmetic tube machinery




Aluminium tube and can lines



Monobloc Aluminium can lines
PSG offers complete turnkey lines for monobloc aluminium aerosol cans and bottles. High quality equipment including trimming/brushing machines, internal coating machines and complete decoration plant including 8 colour offset printing equipment, drawing upon the company's 35 year history in tube and can decoration technology. All accumulators and ovens are designed and assembled in house at our spacious fabrication and design facility in Thailand.

Aluminium tube lines
PSG offers complete production lines for collapsible aluminium tubes and is presently the only company making all machines in the line in-house, except for the extrusion press. This gives our customers complete confidence in having one point of contact for all their needs. PSG has delivered lines to all markets across the world and has special know-how in clean room installations for pharmaceutical tube production, in particular to the Japanese market.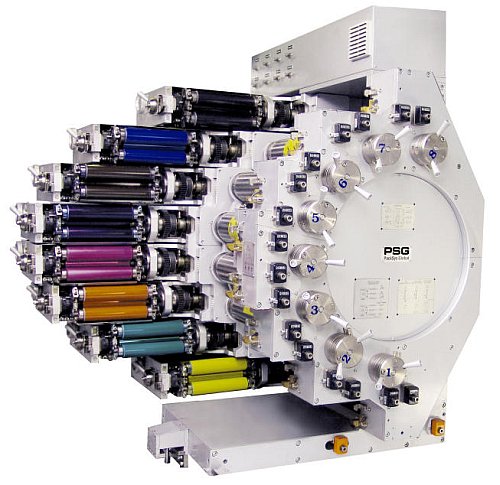 STDS, seamless tube decoration system



Information
For more information about our aluminium tube and can lines please click here.
View our online brochure: aluminium tube and can lines


Imagefilm

Visit us at the K exhibition. We are looking forward to your visit to our stand (hall 4, stand B27).