Deutscher Text >>>

MADAG Printing Systems AG develops and sells hot stamping systems built in its own factory. MADAG equipment stands for outstanding per- formance, quality and high efficiency. Our goal is to help our customers strengthen and expand their position in today's competitive market.

The owners of MADAG Printing Systems AG are directly involved in the company, allowing rapid decision-making. Our customers know who they are dealing with and appreciate our innovative and flexible policies as much as the fiar and long-term cooperation we offer.


Top products by MADAG Printing Systems AG
• Tube hot stamping machines TubeLiner / RobLiner (fully automatic loading,
unloading and packing)
• Roll-on hot stamping machines DecoRoll
• Vertical hot stamping presses DecoPrint
• Automation equipment for hot stamping & assembling


Cosmetic packaging
The fast growing and highly competitive market demands high requirements on the production lines for cosmetic packaging.

Madag lines fulfill:
• high performance
• high stamping quality
• easy and quick retooling
• compact and space-saving design
• high working reliability
• save process

MADAG Printing Systems AG offers machines:
• for cylindrical and non cylindrical caps, jars, closures, etc.
• for longished parts like mascara, sleeves, liners, etc

Our machine program:
• DecoRoll-XM - output up to 110 pieces per minute / 1 - 2 foils/colors
• DecoRoll-XL - output up to 110 pieces per minute / 1 - 2 foils/colors




Tube hot stamping machines
Thanks to a proven system and constant innovation, MADAG Printing Systems AG is a world leader in tube hot stamping machines. They meet the highest quality requirements to reach maximum productivity.
• Offline or inline operation
• Fully automatic operation along with robotic systems
• Newest control and drive components by SIEMENS
• Efficient technical support thanks to teleservice via modem
• Inspection system for 100% quality control


►

Single units for small and medium tube quantities with high flexibility.
Output of up to 110 tubes per minute.



►

High speed systems for up to 200 tubes per minute.



►

Labelling system on TubeLiner-TPA3plus:
• Convertible from foil hot stamping to labelling
• Changeover time below 15 minutes
• Output up to 100 labelled tubes per minute





Hot stamping and heat transfer application

Hot stamping and heat transfer on cosmetic packaging,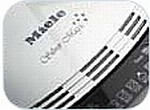 automobile parts, household appliances or medical products always aims to mark, attract or decorate a product.

The instinctive selection of the "most attractive" packaging is often what leads to the purchase of a cosmetic product.

Household appliances can be marked by hot stamping - from the brand name logo to the detailed product instructions.

Every car has several parts that can be decorated by hot stamping, or upon which hot stamping can give information about the part's function. MADAG hot stamping systems decorate nameplates, writings, front grills, covers, counter rollers and so on.

With MADAG hot stamping systems one-way-syringes, plasma bags, mini-counter rolls, dosing devices, packaging etc. are marked.


Roll-on hot stamping machines for caps and closures
The so-called Long Caps, caps and closures for bottles, have a long tradition in spirits and are increasingly finding its use in the wine industry and other high- quality products.

• Caps and closures for spirits and wine
• Made of plastic or aluminum material
• Replacement for cork and their alternatives

MADAG Printing Systems AG offers machines for hot stamping and embossing in one pass as addition or replacement of conventional printing processes:
• side hot stamping
• top hot stamping
• top embossing
• hot stamping of one or multiple colors
• heat transfer or image
• pre-positioning of hot stamping on pre-printed caps

The fast growing and highly competitive market demands high requirements on the production lines. MADAG lines fulfill:
• high performance
• high stamping quality
• easy and quick retooling
• compact and space-saving design
• high working reliability
• safe process

Our machine program:
• DecoRoll-AP - output of up to 40 pieces per minute / 1 - 3 foils/colors
• DecoRoll-XL - output of up to 110 pieces per minute / 1 - 2 foils/colors
• DecoRoll-XD - output of up to 200 pieces per minute / 1 - 2 foils/colors




DecoMat heat transfer machines
The DecoMat heat transfer machine has been developped for high precision heat transfer (transdecor foil, digital foil, etc.) of cylindrical or conical plastic parts.

The machine is distinguished by its high performance, simple operation and little maintenance. It is easy and quick to change from one product to another. Parameters can be saved and recalled as a recipe.

The pre- and after-treatment take place with Corona resp. with infrared.





Vertical hot stamping presses for 0.15 - 20 tons

Thanks to standardized modules it is possible to design and combine vertical hot stamping systems to meet the respective needs of each individual customer.



►

DecoPrint-P150 / P350 for general applications
Suitable as a vertical hot stamping press installed in an automatic production line.
• Stamping pressure of 150 or 350 dN
• Stamping surface of 50 x 60 mm / 80 x 80 mm



►

DecoPrint-P1000 / P2000 with modular concept
The precise device for quick adjustment and the die-change system guarantee a quick tool change for different products. Hot stamping and heat transfer foils are processed with high precision.
• Stamping pressure of 1000 or 2000 dN
• Stamping surface of 100 x 125 mm / 140 x 230 mm / 140 x 320 mm
• Positioning accuracy for heat transfer foils



►

DecoPrint-H60 / H120 / H120 horizontal and H200
for large stamping surfaces and high stamping pressure (plastic containers, automotive parts, etc.)
• Energy efficiency (30 - 50% energy saving in relation to conventional presses)
• Highest precision and reproducibility (due to servo motor)
• Clean working conditions (no oil in use)
• Simplest operation (adjustments of the hot stamping parameters at the panel,
memory storage of production recipes)
• Simple changeover (adjustment of stamping height via panel)
• Plug and Play, e.g. hot stamping press can be shifted at any time, only electrical
connections are necessary.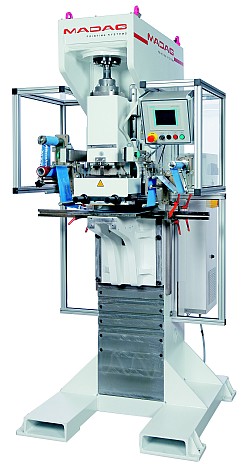 Video

Visit us at the K exhibition. We would be pleased to meet you on our booth(hall 4, booth B14).