Deutscher Text >>>

For more than 30 years we developed and produced Infrared-Heaters with highest performance and fast reaction. Due to the highly acknowledged Swiss quality, KRELUS is in a position to supply products worldwide to more than 60 countries. Our high performance equipments are used on all continents.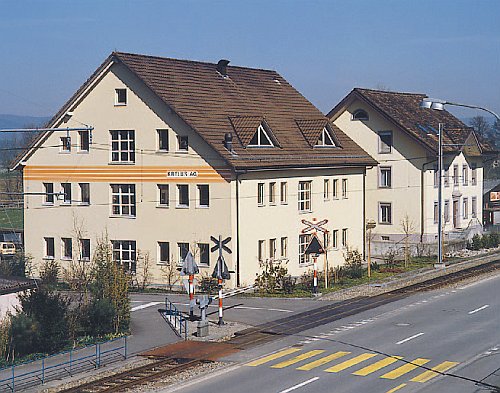 Our main competency is the precise application, planning and execution of our customers' requirements. Thanks to the innovative technology of our products we can usually find solutions with substantial energy saving effects for our customers.


Energy saving IR-heaters
For more than 30 years, KRELUS AG has been manufacturing custom-made infrared heater systems for a wide range of applications. Areas of particular emphasis are:
• Thermoforming
• Textile, film, paper and foil coating
• Embossing calanders
• Laminating machines
• Pre-drying and heating equipment
• etc.



Special module heater

The unique KRELUS technology applies direct radiation from the heat source to the product. The special heater construction effectively blocks the heat loss to the reverse side. The fast medium-wave KRELUS-IR-heater allows operations with precise temperature control on product surfaces. Due to the very rapid reaction time of these IR-heaters, they can be switched off even for short breaks. With the optimised emission of the heat energy in the real medium wave range (+/- 3 microns) - where almost all products have best absorption - the KRELUS-IR- heater is the more efficient and superior in comparison to traditional infrared heaters and allows energy and cost savings.



Custom made IR-heater

KRELUS have now extended its range of made-to-measure IR infrared heaters with three standard models. Using identical technology, we are now able to supply the sizes 248 x 248 mm, 123 x 496 mm, 123 x 248 mm and 398 x 79 mm. Power densities of 26 to 50 kW/m2 are available. These three new types of module allow individually controlled radiation zones to be easily constructed to any desired size. These new KRELUS-IR heaters are of course particularly suited for use in thermoforming equipment and on continuous running lines to give accurate and consistent temperature profiles.

The advantages of the KRELUS IR-heaters
• highest energy efficiency
• fast respond ON/OFF
• no increased start-up current
• medium wave energy in the best absorption range
• continuously controllable from ambient to 850°C (1562°F) 2,5 µm - 9,6 µm
• power density up to 50 kW/m2 (5 W/cm2)
• full area heating / radiating
• modular sizes and custom made
• from 250 mm (10") to 9500 mm (374")
• all voltages from 10 Volt to 660 Volt
• fully controllable



Embossing and laminating lines


Videos
Thermoforming

Hotmelt lamination

Visit us at the K exhibition. We are looking forward to your visit to our stand (hall 3, stand E34).