Deutscher Text >>>

Günther Heisskanaltechnik GmbH will present new, more powerful and energy efficient nozzle technology at the K 2010 in Düsseldorf

Visitors to the Günther Heisskanaltechnik exhibition stand, number D42 in hall 01 at the K2010 will experience a "blue wonder": for the first time, Günther will present its completely new technology for nozzle heating elements to specialists from all over the world. The new self manufactured nozzle heating is far superior to conventional heating elements in terms of productivity, energy requirements and quality.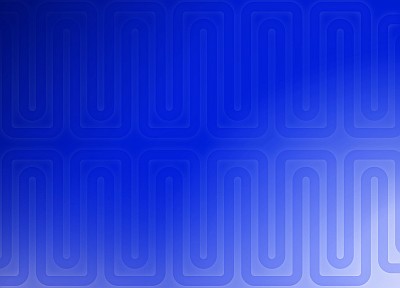 Visitors to the Günther Heisskanaltechnik exhibition stand, number D42 in hall 01 at the K2010 will experience a "blue wonder": A new generation of heated nozzle systems will be presented to the professional visitors worldwide for the first time.

The new technology from Günther combines several advantages: the heating elements are not only considerably smaller in diameter; they also allow a substantially better temperature distribution and accordingly a faster thermal reaction. Other outstanding features are their high dielectric strength and resistance to moisture. All in all, these features allow important steps to be taken in the direction of a more space saving, precise and energy efficient hot runner design and accordingly an injection molding process that is more effective in general. With this new technology Günther will gain a unique selling point on the market. The new nozzle heaters are entirely produced in Frankenberg.

The new heating elements are much slimmer and also narrower in diameter, which allows narrower nest pitches and smaller mould dimensions. The distribution of heating traces in each temperature control zone allows a very precise temperature distribution in the nozzle. Further advantages are greater scope when installing the cooling channels and more freedom in the design of the parts. This enables the use of smaller, performance adapted injection molding machines without affecting the required production output. Besides, production is made a lot more energy efficient in general.

Save energy, improve part quality
Energy can be saved because the temperature in the current-carrying heating trace is lower in comparison to conventional heating methods. The homogeneous temperature in the material tube is gentle on the material, which increases the quality of processing and the quality of the parts. Production can be started directly without losing time or extending the heating phase. The optimized temperature control as well as the nozzles' fast thermal reaction reduces the scrap rate, lowers energy consumption, shortens cycle times by lowering the melt temperatures and extends processing possibilities, even in thermally sensitive plastics.

Impressive figures in comparison measurements
Comparison measurements reveal the following: compared with various competitors' nozzles with comparable nozzle geometry, this new heating technology has reached energy savings of up to 50% during injection molding operations. The savings potential compared with conventional Günther hot runner nozzles is up to 30%.

New technology, a lot of advantages
For these reasons, the new nozzle systems should be fitted into new moulds from the beginning but can be retrofitted into existing injection molding tools also. Initial investment is only slightly higher than for nozzles with conventional heating elements. Additional costs are amortized in one to two years by the energy savings.


Information on Günther Heisskanaltechnik GmbH:
Günther Heisskanaltechnik GmbH, Frankenberg (Eder), has about 190 employees and 33 agencies in Germany and abroad. The hot-runner systems supplier delivers systems and components to virtually all sectors of the plastics industry. The company's strategic focus is on developing and implementing customized solutions that offer high productivity and quality. The modular components from Frankenberg are so well engineered that they can also serve as the technological basis for all customized solutions. This means that a lot of requirements set by customers are comprehensively satisfied even by standard products from GÜNTHER.


Visit us at the K exhibition. We would be pleased to meet you on our booth(hall 1, stand D42).