German text >>>

or the last years EWIKON's development activities have focussed considerably on expanding and optimising the hotrunner range for medical applications. The result is a broad range of hotrunner technology tailored to meet the specific demands of the medical industry whether the economic mass production of disposables or the production of demanding precision parts with high process safety is required. This makes EWIKON one of the most versatile suppliers of hotrunner system solutions for this important sector. At the K 2010 show EWIKON presents new developments and improvements of existing products for side gating and valve gate applications:

HPS III-MH nozzle range extended
With the HPS III-MH nozzle EWIKON offers a versatile and cost-efficient multi-tip solution which allows direct side gating of parts as well as very compact valve gating. All versions enable a simple mould design with no need to split the mould inserts and feature an outstanding ease of maintenance with the possibility to access the nozzles from the moulds parting line and to quickly exchange the tip inserts directly on the machine without dismantling the mould. A broad range of materials like PP, PE, TPE, PS, ABS, SAN, POM, PA, PET and PC can be processed. Optionally, molybdenium tips for the processing of reinforced materials are available.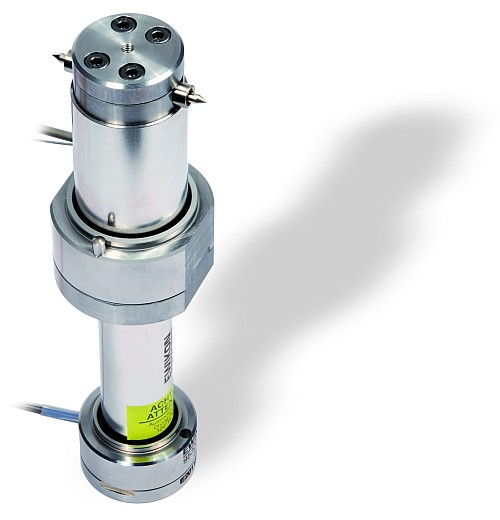 HPS III-MH for low cavity applications

The version for direct side gating is used successfully in applications up to 128- drop world wide and comes with up to 8 tips per nozzle in linear or radial arrange- ment. The linear version allows to arrange the parts in rows and therefore facilitates the integration of slide mechanisms into the mould layout. The tip inserts are available with different angles. Especially the 60° angle version offers decisive advantages when moulding syringes by almost eliminating the deflection of the inner core which is a common problem in that kind of application.
At K 2010 EWIKON introduces a new version of the HPS III-MH nozzle which has been designed for use in low cavity applications and is available with 1 or 2 tips per nozzle. The main nozzle body is taken from a standard nozzle and modified with a MH-style mouthpiece that contains the tip inserts. For deep immersion applications the main nozzle can be extended using a slim adapter nozzle to reach the required length. Thus, when moulding long slim parts additional space e.g. for the integration of core supports or unscrewing mechanisms becomes available in the hot half.

As another new product EWIKON presents the HPS III-MH nozzle in an ultra- compact 24-drop valve gate version for multi-point valve gating of a medical device with very low distances between gating points.

New features for electric drive valve gate systems
For K 2010 all sizes of drive units for the cleanroom compatible electric drive valve gate system will be available with optional encoders. Therefore, an even higher process reliability for high-precision valve gate applications e.g. in the medial industry can be achieved. The encoders allow a permanent monitoring of the valve pin position with an accuracy of 1/100 mm. If there are any deviations, the valve pin concerned is readjusted automatically. Should this not be possible due to a gate blocked by impurities, an error message appears after a definable number of failed attempts. If requested, the drive unit concerned is switched off completely.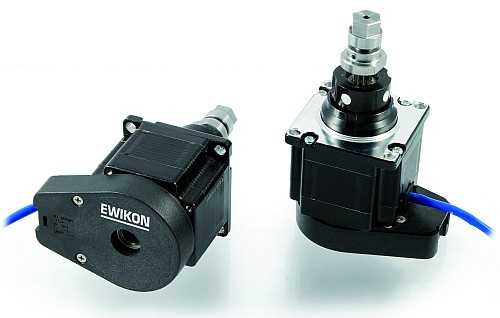 Electrical drive unit with encoder

Furthermore a new touch screen control unit for most comfortable operation of electric drive valve gate systems with up to 32 drive units is presented. The complete system is operated via the touch screen display which also allows to visualise the current valve pin positions and operating modes. The system allows individual adaptation of operating parameters to the process requirements in several valve pin operating modes. In addition to the normal open/close operation, a function for sequential gating (time-controlled, delayed opening) as well as further functions allowing to access several valve pin positions within one injection cycle are available. Various trigger signals can be used. Further features are the automatic identification of the type of drive unit used as well as the option to save data and settings conveniently on a Compact Flash card included in delivery.



Touch screen controller for electrical valve gate systems


Visit us at the K exhibition. We would be pleased to meet you on our booth(hall 1, stand B25).